So mom finally made it over for another Fat Tuesday (on thursday) so we made up a special treat We cooked up the handmade pasta that we bought at the farmers market (Tomatoe, basil, and garlic) with some chicken on top of it. On the side was Asparagus with a lemon/tarragon butter sauce, and shitake mushrooms, and vidalia sweet onions.
All in all; a success!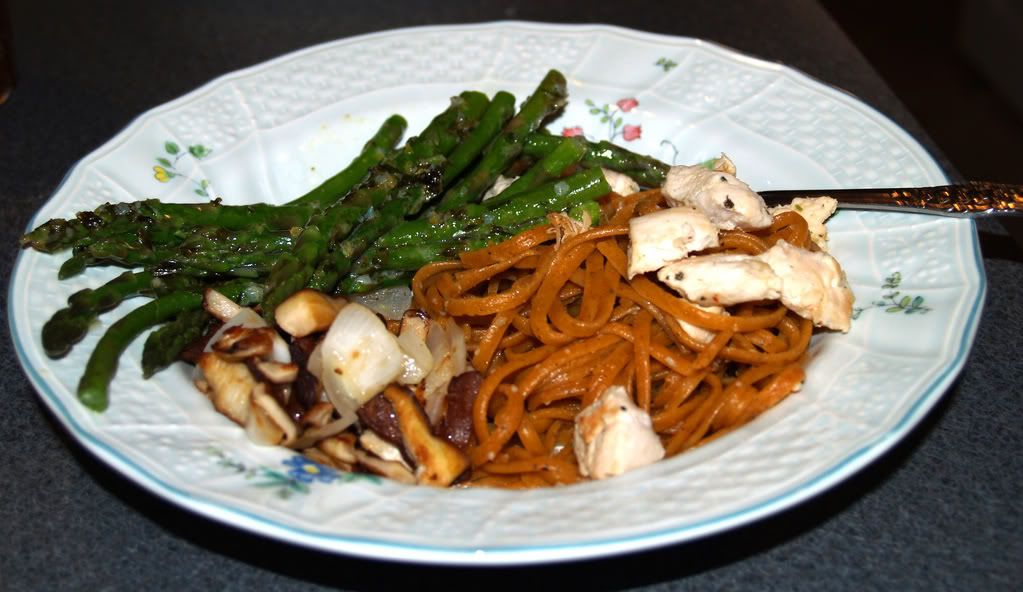 Nothing too fancy to make this dish, just boil the pasta (1 gallon of water, and no more than 5 minutes after it is boiling). Top the finished pasta with some olive oil and parm cheese.
Blanch the asparagus until only slightly softened
Sautee up some chicken / mushrooms / onions
Melt the butter in a pan with 1/2 a lemon's worth of juice (and some grated skin), throw in some tarragon and fresh-minced garlic.
Throw it all in a bowl.
Delish!